Most artists (and people like me who are working at it) keep a sketchbook. It's a place where they can try out ideas that they may have to bring to fruition on a canvas or a piece of watercolor paper.
As such, sketchbooks are not generally considered things for public viewing. A lot of what is in a sketchbook is not thought to be something that brings a lot of credit to the artist.
I got to thinking about sketchbooks after reading an article by Maria Popova, the creator of the excellent blog Brain Pickings. She writes about her love for sketchbooks:
Given my soft spot for the sketchbooks of famous artists and private notebooks of great creators, I was delighted to discover that, unbeknownst to most, Vincent van Gogh kept one. In an 1882 letter to his brother Theo, he wrote: "My sketchbook shows that I try to catch things 'in the act.'" This private record of the artist's genius, however, has remained obscured from public view. Thankfully, Molly Oldfield brings this hidden gem to light in The Secret Museum (public library) — the same magnificent tome that gave us the surprisingly dark story of how the Nobel Prize was born — which culls sixty never-before-seen "treasures too precious to display" from the archives and secret storage locations of some of the world's top cultural institutions. Source: The Secret Museum: Van Gogh's Never-Before-Seen sketchbooks – Brain Pickings
I have not been able to get my hands on The Secret Museum, but I hope to take a look at it before long. Meanwhile, my mind turned back to my own sketchbooks and then to what I had been doing during most of this year.
One of my resolutions at the beginning of 2020 was that I would try to up my game in terms of drawing caricatures. I promised myself that I would try to make a more intensive study of some of the methods that good caricaturists use to make their drawings. To that end, one of the books that I bought was Tom Richmond's The Mad Art of Caricature!: A Serious Guide to Drawing Funny Faces. It was a gold mine of good ideas and techniques.
Another thing I did was to buy a small sketchbook, which I have used almost solely for practicing caricatures. That sketchbook had more than 100 pages in it, and by sometime this past spring or summer I filled it up and had to buy another one. Now, that second sketchbook is almost full.
I do not know if I have succeeded in "upping my game" with my caricatures, but I believe that all of this drawing and study has increased my confidence about that particular genre of art.
So why am I talking about sketchbooks?
I have decided to take you inside my sketchbooks and let you see how the sausage is made, so to speak. All during the month of December, I am going to present a few pages from the caricatures sketchbooks that I filled up this year. Here's the first batch: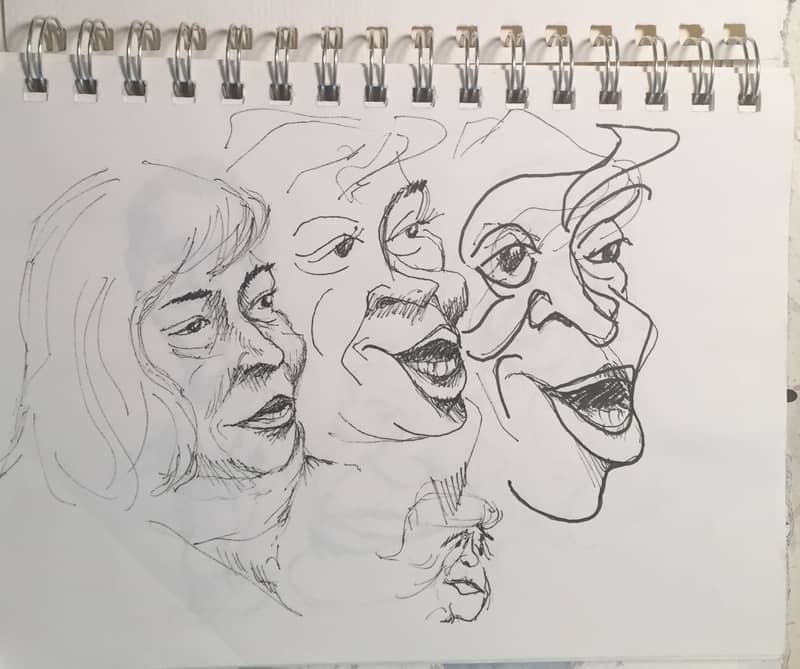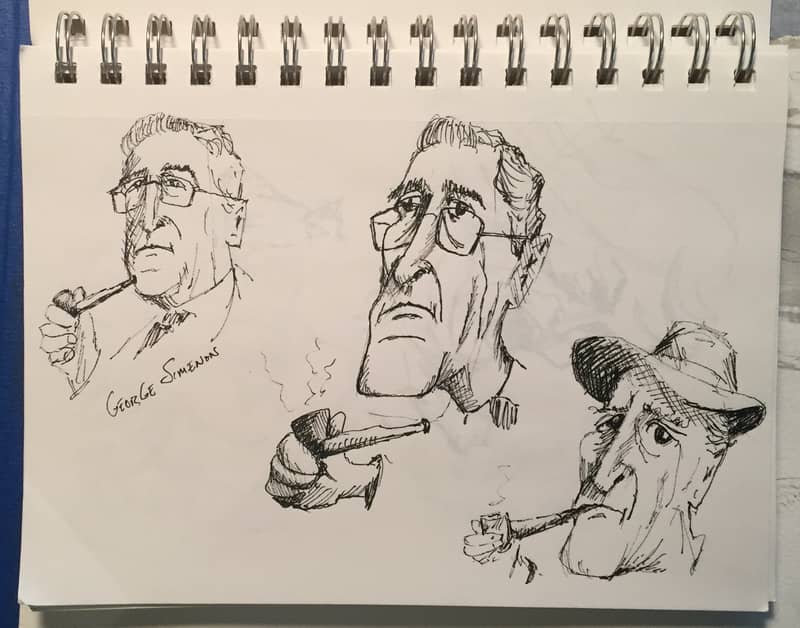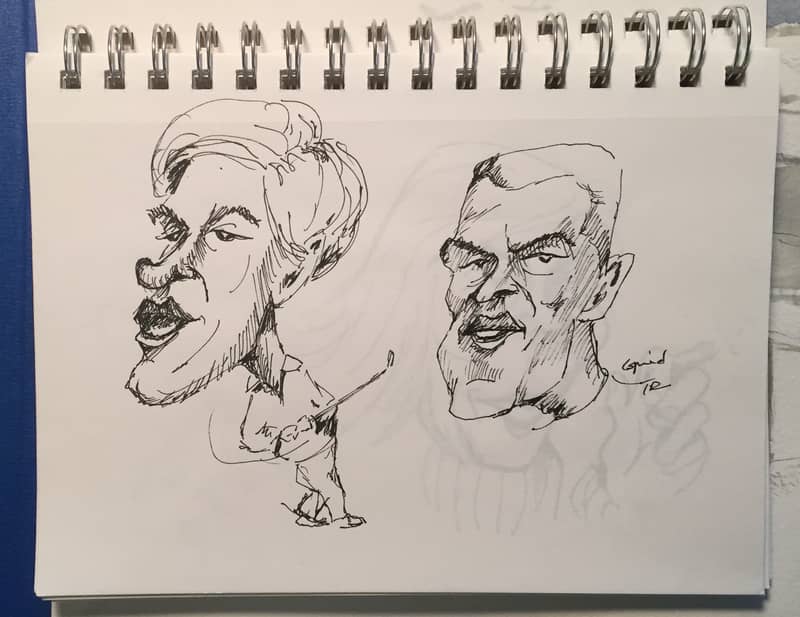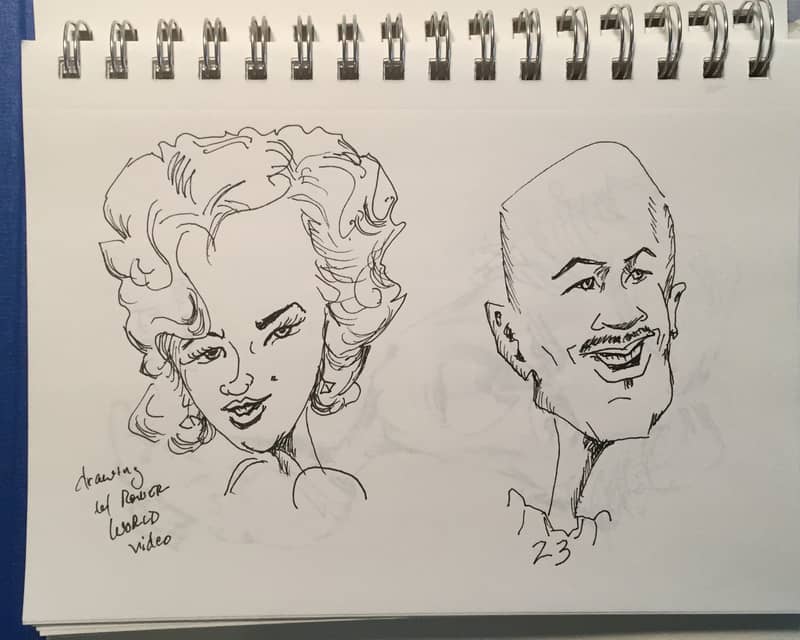 ✕
Get a FREE copy of Kill the Quarterback
Get a free digital copy of Jim Stovall's mystery novel, Kill the Quarterback. You will also get Jim's newsletter and advanced notice of publications, free downloads and a variety of information about what he is working on. Jim likes to stay in touch, so sign up today.