Few historical figures can claim as many major literary executions and resurrections as Thomas More, venerated saint of the Roman Catholic Church, who was, in real life, executed by Henry VIII in 1536 for his refusal to sign the Oath of Supremacy.
That oath would have acknowledged the king, rather than the Pope, as head of the Church of England.
More, a lawyer, was one of the leading intellects of the day and a great supporter and friend of King Henry, but his refusal to sign the oath became a glaring if silent rebuke to the monarch and his new queen, Anne Boleyn.
For several generations until this current decade, More has been portrayed as a courageous saint who took a principled stand against an all-powerful monarch. His real-life and literary foil has been Thomas Cromwell, whose rise in the Tudor court has been portrayed as subversive and villainous.
That was certainly the picture that we saw from Robert Bolt's A Man for All Seasons, which began as a BBC radio play in 1954. It went from there to a television drama, a stage play, and an award-winning movie that garnered an Oscar as Best Picture and Best Actor for its star Paul Scofield.
We should all be as brave and virtuous as Thomas More, and we should not be like the sly and devious Thomas Cromwell.
Well, maybe not. In the last decade, Hilary Mantel has all but reversed those roles with her monumental Wolf Hall trilogy for which she won two Booker prizes. The first two books, Wolf Hall and Bring Up the Bodies, have been famously dramatized in a BBC-PBS Masterpiece series. The third, The Mirror and the Light, was published earlier this year.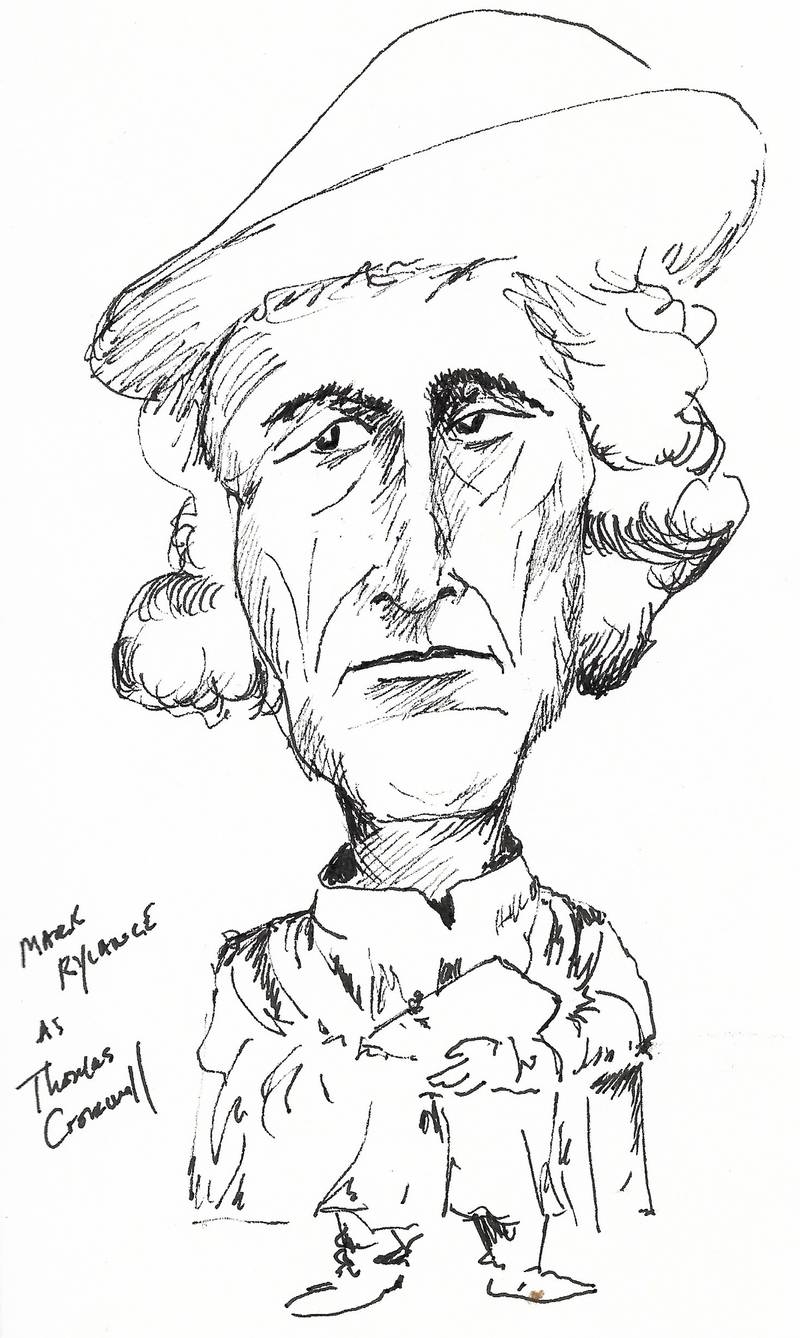 In these writings, Cromwell is the "man for all seasons" — reasonable, reflective, highly skilled, and hardworking. More is the devious one, and, worse, a hypocrite. As Eamon Duffy writes in a recent article in the Times Literary Supplement:
The novels harp on More as the supposed torturer – the theme recurs seven times in Wolf Hall alone, and in a flashback in Bring Up the Bodies he is portrayed questioning the evangelical barrister James Rainham on the rack. That More was a torturer is now widely believed to be true, mainly because of its prominence in Mantel's novels or their adaptations. In all this, Bolt's play is manifestly directly in Mantel's line of fire. Source: In defence of Thomas More, a man of principle – The TLS
For the record, More in real life denied torturing anyone, and his denial is generally believed by historians. Both More and Cromwell participated in the burning of people with whom they disagreed, and burning someone while still alive does not qualify as benign or merciful behavior.
One of the problems that Duffy points out about Mantel's depiction of the two men is that people believe that it is factual. That includes some who should know better, and Duffy is out to set the record straight while giving credit to Mantel's extraordinary writing gifts.
It would be unfair to Mantel to hold her to account for other people's misunderstandings. Her fictional characterization of More can claim some scholarly warrant, though a sober assessment of the evidence undermines that particular scholarly interpretation. But the caveats of historians seldom shape popular opinion. Mantel's trilogy has reconfigured perception of Tudor England for the early twenty-first century, just as surely as, and even more pervasively than, Bolt's Man for All Seasons did for the last decades of the twentieth. Whatever her intentions, it is hard to put down Hilary Mantel's addictive, learned and darkly witty fiction without regret, and some puzzlement, at her unmitigated construction of a vain, cruel and mean-spirited Thomas More. Source: In defence of Thomas More, a man of principle – The TLS
The truth is that both More and Cromwell were both thoughtful, talented, and complex men who exercised political power in the ways they thought best for themselves, their king, and their kingdom. And both have a legacy that has made them powerful literary figures.
Illustrations: top: Paul Scofield as Thomas More; bottom: Mark Rylance as Thomas Cromwell
✕
Get a FREE copy of Kill the Quarterback
Get a free digital copy of Jim Stovall's mystery novel, Kill the Quarterback. You will also get Jim's newsletter and advanced notice of publications, free downloads and a variety of information about what he is working on. Jim likes to stay in touch, so sign up today.