This newsletter was sent to everyone on Jim's email list (2,495) on Friday, November 20, 2020.
Thanksgiving is approaching, and I have always particularly enjoyed our national season of gratitude. It is important that we acknowledge what we have been given, even during a year when all of us have seen our lives altered — and not always in good ways.
Thanksgiving, too, seems to be the gentlest of holidays. No gift-giving, no parties, no fireworks. A good meal and a good time for reflection.
Despite the perils that we all face, I hope that your Thanksgiving will find you in a contented and reflective mood where you can read a good book, watch a good football game, listen to a good podcast, or whatever do it is that reminds you of the blessings and good things that you have.
Under the newsletter's hood: Last week's newsletter was sent to 2,499 subscribers and had a 23.6 percent open rate; 2 persons unsubscribed.
---
Important: Remember to open the images or click on one of the links so that my email service will record your engagement, and you will stay active on the list. Thanks.
---
Unity and the lack thereof – American style
In the immediate aftermath of political campaigns, the winner (and sometimes even the loser) appeals for "unity," which often means in real-speak, "I want you to agree with me now that I am in power." Such appeals, possibly well-meant, rarely have much effect on either supporters or opponents. But it sounds good, and it's expected.
The fact is, despite "E Pluribus Unum," American has always been a nation in which there are many divisions and disagreements, and we relish those divisions. We disagree, in one way or another, over just about everything.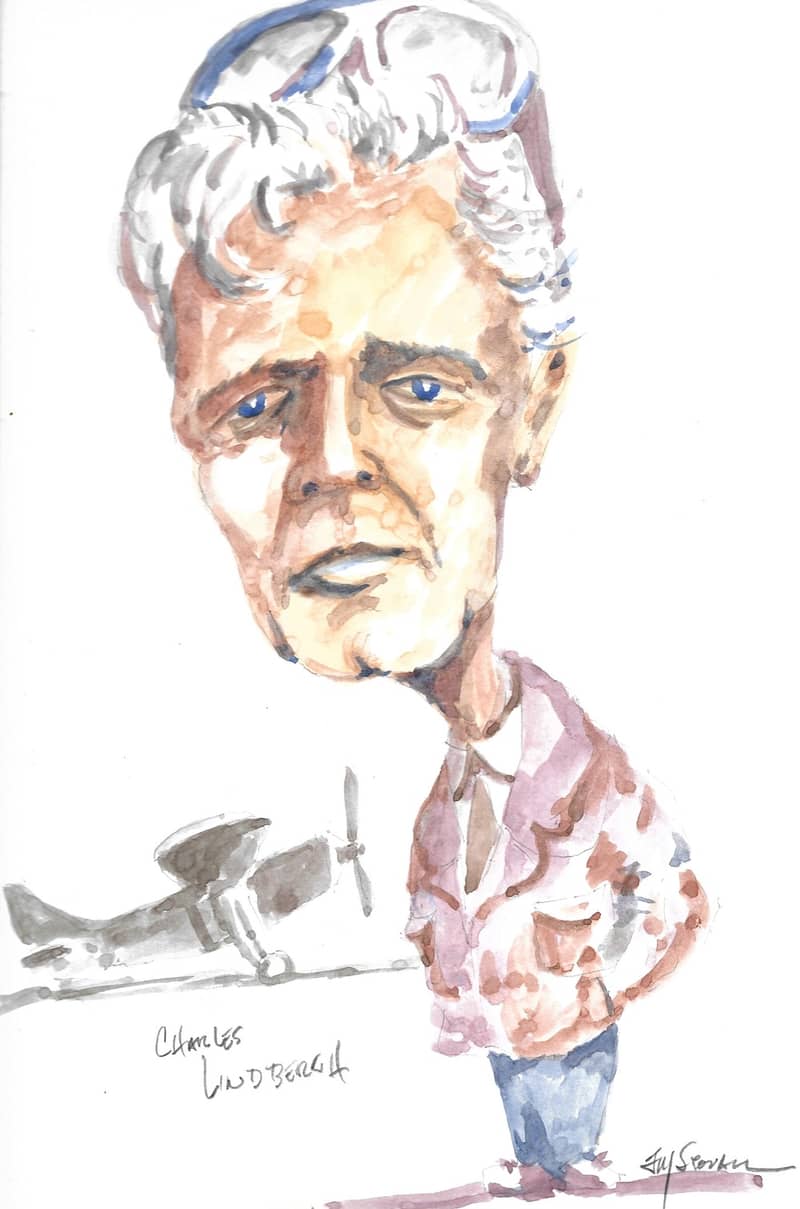 One long-forgotten era of bitter disagreement and harsh rhetoric was the 18 months before the Japanese bombed Pearl Harbor on December 7, 1941. The political discussion was so deep and divisive that journalist Lynne Olson has written a book about it titled Those Angry Days: Roosevelt, Lindbergh, and America's Fight Over World War II, 1939-1941.
By May of 1940 Europe had plunged itself into a mechanized war that was consuming thousands of lives each day. Americans watched from 3,000 miles away and were generally horrified at the onslaught of Nazi tanks and armies as they rode roughshod over nation after nation.
But Americans remembered their involvement in the Great War (later referred to as World War I), and the memories were not pleasant. That war had not been "the war to end all wars," and the current events in Europe were proving that American sacrifices during the Great War had been in vain. The belief that America should stay out of the fight was.a strong one.
On the other hand, the realities of Nazism and Fascism were too glaring to ignore. What if England fell? Would that not make America vulnerable to Hitler's designs? Many Americans believed that America's involvement in another European war was inevitable and that the sooner we prepared for it and took a stand, the better off we would be.
President Franklin Roosevelt was known to be sympathetic to the English, but his position was delicate. He had decided to run for a precedent-breaking third term, and no one could be certain how that would turn out.
On the other side of the argument, American isolationists gathered under the banner of "America First," and their leader was the handsome and popular aviation hero Charles Lindbergh. Many on his side of the argument believed that Lindbergh should challenge Roosevelt for the presidency. As the debate was joined, it became passionate and destructive. Olson writes:
The passions engendered by the debate were as high as the stakes. The CBS correspondent Eric Sevaried remembered the period as "bitter" and "heart-burning." Arthur Schlesinger said the dispute was "the most savage political debate of my lifetime." He added, "There have been a number of fierce national quarrels — over Communism in the later Forties, over McCarthyism in the Fifties, over Vietnam in the Sixties — but none so tore apart families and friendships as this fight."
The debate ended suddenly and brutally on December 7, 1941, and the fog of World War II has obscured it from our national memory. Olson's book is a good reminder of that time, and having read it several years ago, I highly recommend it.
Americans never tire of arguing with themselves, and so it should be. We are a strong, vibrant nation, and we have proved ourselves, again and again, able to survive bitter quarrels.
Thomas More and Thomas Cromwell: the shifting literary views of each man
Few historical figures can claim as many major literary executions and resurrections as Thomas More, venerated saint of the Roman Catholic Church, who was, in real life, executed by Henry VIII in 1536 for his refusal to sign the Oath of Supremacy.
That oath would have acknowledged the king, rather than the Pope, as head of the Church of England.
More, a lawyer, was one of the leading intellects of the day and a great supporter and friend of King Henry, but his refusal to sign the oath became a glaring if silent rebuke to the monarch and his new queen, Anne Boleyn.
For several generations until this current decade, More has been portrayed as a courageous saint who took a principled stand against an all-powerful monarch. His real-life and literary foil has been Thomas Cromwell, whose rise in the Tudor court has been portrayed as subversive and villainous.
That was certainly the picture that we saw from Robert Bolt's A Man for All Seasons, which began as a BBC radio play in 1954. It went from there to a television drama, a stage play, and an award-winning movie that garnered an Oscar as Best Picture and Best Actor for its star Paul Scofield.
We should all be as brave and virtuous as Thomas More, and we should not be like the sly and devious Thomas Cromwell.
Well, maybe not. In the last decade, Hilary Mantel has all but reversed those roles with her monumental Wolf Hall trilogy for which she won two Booker prizes. The first two books, Wolf Hall and Bring Up the Bodies, have been famously dramatized in a BBC-PBS Masterpiece series. The third, The Mirror and the Light, was published earlier this year.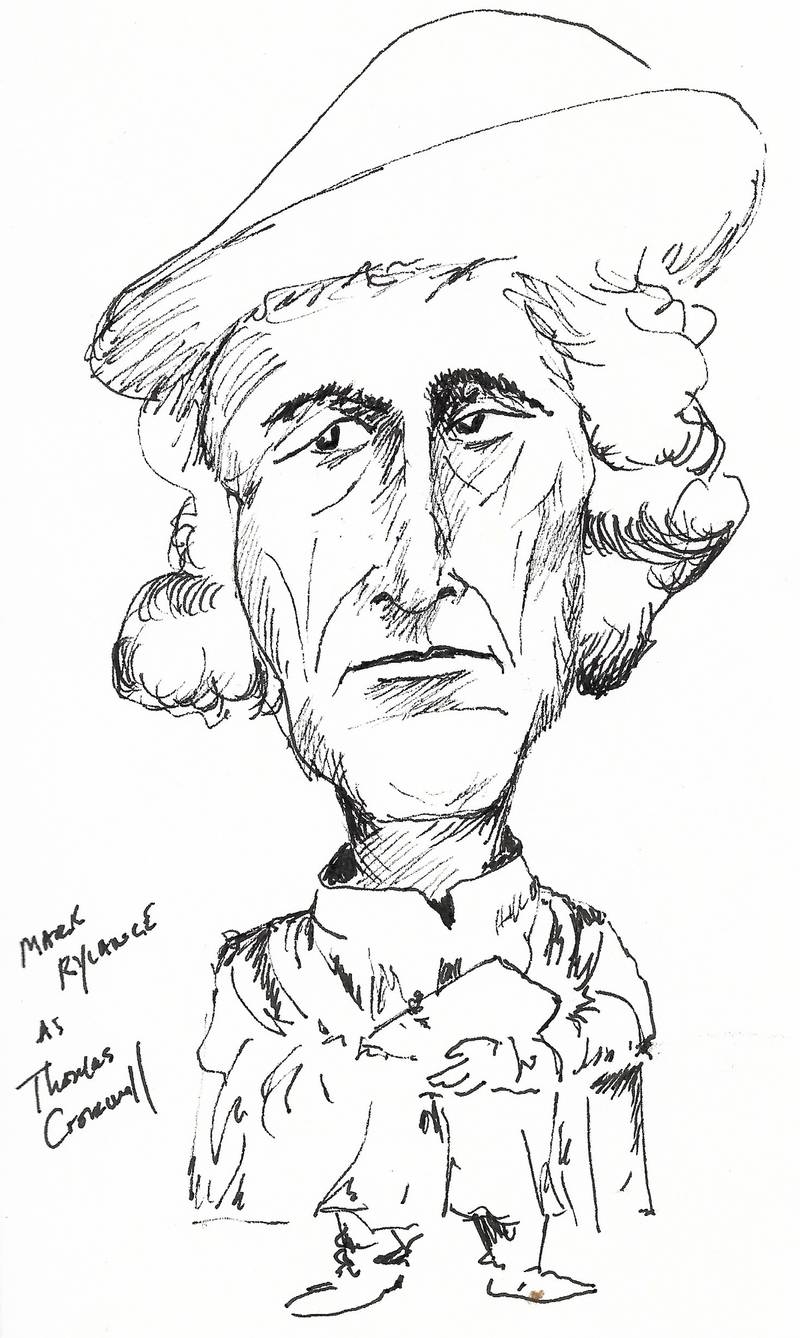 In these writings, Cromwell is the "man for all seasons" — reasonable, reflective, highly skilled, and hardworking. More is the devious one, and, worse, a hypocrite. As Eamon Duffy writes in a recent article in the Times Literary Supplement:
The novels harp on More as the supposed torturer – the theme recurs seven times in Wolf Hall alone, and in a flashback in Bring Up the Bodies he is portrayed questioning the evangelical barrister James Rainham on the rack. That More was a torturer is now widely believed to be true, mainly because of its prominence in Mantel's novels or their adaptations. In all this, Bolt's play is manifestly directly in Mantel's line of fire. Source: In defence of Thomas More, a man of principle – The TLS
For the record, More in real life denied torturing anyone, and his denial is generally believed by historians. Both More and Cromwell participated in the burning of people with whom they disagreed, and burning someone while still alive does not qualify as benign or merciful behavior.
One of the problems that Duffy points out about Mantel's depiction of the two men is that people believe that it is factual. That includes some who should know better, and Duffy is out to set the record straight while giving credit to Mantel's extraordinary writing gifts.
It would be unfair to Mantel to hold her to account for other people's misunderstandings. Her fictional characterization of More can claim some scholarly warrant, though a sober assessment of the evidence undermines that particular scholarly interpretation. But the caveats of historians seldom shape popular opinion. Mantel's trilogy has reconfigured perception of Tudor England for the early twenty-first century, just as surely as, and even more pervasively than, Bolt's Man for All Seasons did for the last decades of the twentieth. Whatever her intentions, it is hard to put down Hilary Mantel's addictive, learned and darkly witty fiction without regret, and some puzzlement, at her unmitigated construction of a vain, cruel and mean-spirited Thomas More. Source: In defence of Thomas More, a man of principle – The TLS
The truth is that both More and Cromwell were both thoughtful, talented, and complex men who exercised political power in the ways they thought best for themselves, their king, and their kingdom. And both have a legacy that has made them powerful literary figures.
Illustrations: top: Paul Scofield as Thomas More; bottom: Mark Rylance as Thomas Cromwell
Two more books about Abraham Lincoln
Decades ago a friend gave me a book on some aspect of the life of Abraham Lincoln. I remember it only because of what the author said in the introduction.
The author allowed that yes, there had been so many books written on the life of Lincoln to that point, and now, finally, there was only one book left: the one that he was writing.

That author was wrong on many levels. New discoveries are being made about the 16th president on a regular basis, and new aspects of his life are being examined. In addition, each generation has to re-examine Lincoln with its own lights and using its own focus.
Those thoughts returned to me over the past couple of weeks as I have read reviews of two more books about the life of Lincoln. One, The Zealot and the Emancipator, by H.D. Brands compares the approaches that John Brown and Lincoln had to slavery. In the New York Times review of this book, Sean Wilentz writes:
In calling Lincoln "the emancipator," Brands takes exception to a view of Lincoln, now in vogue in some quarters, as a reluctant freedom fighter, a moderate politician who was devoted only to preserving the Union until the vagaries of the Civil War forced his hand. In fact, Lincoln's hatred of slavery, established early in his life, ran deep: Brands quotes one Illinois abolitionist who got to know him in the 1840s and found "his view and mine on the wrong of slavery … in perfect accord." As a working politician, Lincoln heeded practical limits, but he did not conceal his antislavery convictions. . . . Source: Book Review: 'The Zealot and the Emancipator,' by H.W. Brands – The New York Times
David Reynolds has written a broader and more ambitious book (and much longer) about Lincoln. His Abe: Abraham Lincoln and His Times is a "cultural biography" that examines the influence of mid-19th century America had on this budding icon of American history. New York Times reviewer Robert Merry has this to say about the book:
More character study than narrative biography, this Lincoln portrait, fully 932 pages of text, goes further than most previous studies in probing the complexities and nuances of the man: his tastes, likes, dislikes, the quality of his thinking, the evolution of his ideas — all shaped and molded by the society around him. At the same time, Reynolds succumbs to a pitfall in drawing conclusions about how particular Lincoln experiences influenced his later thoughts and actions when no evidence for such causal effects is discernible. Source: Searching for the Real Abraham Lincoln – The New York Times
Merry's review notes that to date there are about 16,000 books about Abraham Lincoln. Undoubtedly, there will be many more to come. Lincoln's life is certainly worth all of the attention that we give to him.
+++
And as many books as there are about Lincoln, there are probably more caricatures. From the artist's point of view, Lincoln has an exceptional face: a long, protruding lower lip, sunken cheekbones, deeply sunken eyes, the beard, plenty of unkempt hair — the list could go on. The illustration here is out of my sketchbook where one night I tried to emphasize his ears.
Vic C.: Regarding your presentation about writing, I was reminded that I'd been thinking about some of the authors whose style has made a lasting impression. My list covers a variety of genres — including philosophers, poets and playwrights — and a significant span of time.
I suppose the earliest works (not including much of the Old Testament — Pentateuch and Prophets — that I was made to translate from Hebrew) are those of the Greeks, followed by the Romans and then to the Middle Ages. With few exceptions, the next large grouping begins in the 1900's. Some of the names are familiar to you and some not, I'm sure. I devoted a significant amount of time (and still do) to the pulps, particularly — though not limited to — the 1930s and 40s. Those authors were unbelievably productive and a good number of them became rather well known: Raymond Chandler, Dashiell Hammett, George Allan England, (Sir) Arthur Quiller-Couch, Bill Pronzini (of Nameless Detective fame), Erle Stanley Gardner, John D MacDonald and so many others. And how about pulp author and screenwriter Johnston McCulley? Don't recognize his name? He created the character of Zorro.
Then, of course, are the legions of science fiction authors whose names I need not list here. Some of these authors are remembered only by their nom de plumes with their real names lost (e.g., Thomas Thursday). Unsurprisingly, there were few women who published continuously and to any great mention other than in so-called "women's magazines".
Their styles of writings were at times distinctive enough that one could draw a fairly safe conclusion that stories attributed to two different authors were actually from a single writer.
To this day, as I scroll through my (poorly organized) collection, I still find stories written by famous authors that do not appear among their collections. To me, these are truly buried treasures.
Becky A.: I loved the William Seward clip. Very informative.
This week's watercolor: The Flute Player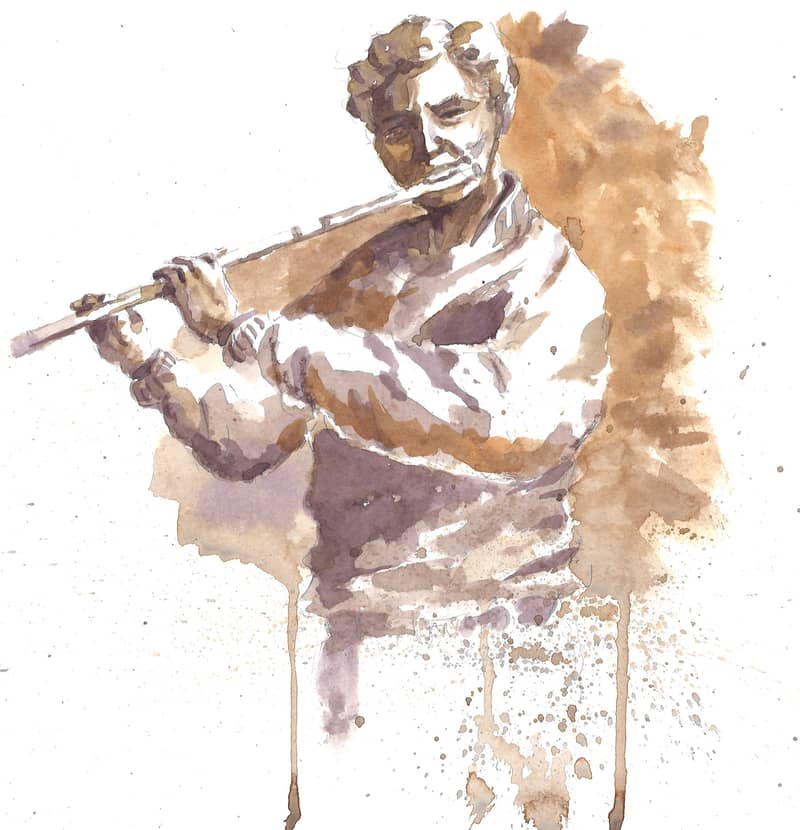 Best quote of the week:
Patience is also a form of action. Auguste Rodin, sculptor (1840-1917)
Fires in California, hurricanes on the Atlantic Coast, tornados in Tennessee, and now coronavirus — disasters occur everywhere. They have spread untold misery and disruption. The people affected by them need our help.
It's not complicated. Things happen to people, and we should be ready to do all the good we can in all of the ways we can. (Some will recognize that I am paraphrasing John Wesley here).
When is the last time you gave to your favorite charity? The United Methodist Committee on Relief (UMCOR.org) is my favorite charity. Please make a contribution to this one or to yours.
Keep reading, keep writing (especially to me), and have a great weekend.
Jim
Jim Stovall
www.jprof.com
You can connect with Jim on Facebook, Twitter, Linkedin, and BookBub.
His Amazon author page is where you can find more information about his books.
Last week's newsletter: More on William Seward, another walk through the Golden Age, and writing like a rifle: newsletter, November 13, 2020
​
✕
Get a FREE copy of Kill the Quarterback
Get a free digital copy of Jim Stovall's mystery novel, Kill the Quarterback. You will also get Jim's newsletter and advanced notice of publications, free downloads and a variety of information about what he is working on. Jim likes to stay in touch, so sign up today.