This newsletter was sent to everyone on Jim's email list (2,529) on Friday, September 18, 2020.
Getting a book that you have anticipated for a while and then having it live up to your expectations is a particular delight. That happened to me with the arrival of Ian Toll's Twilight of the Gods: War in the Western Pacific, 1944-1945 (Vol. 3), the third in his trilogy about what happened in the Pacific during World War II. Toll is a meticulous and exhaustive researcher, an expert in air, surface, and underwater naval operations, and an excellent writer.
The first of the three books was published in 2011, and the second in 2015. I read those several years ago and have been waiting for this one for a while. At this moment (early in the week), I'm 300 pages in with 500 to go, and this one is everything I had expected. One of the great things about the trilogy is that Toll is able to shift gears and tell the story from the Japanese side, explaining what the Japanese were thinking and why they did what they did. Bombing Pearl Harbor in 1941 was an act of near madness, but there was a logic to it that had been building for more than a decade. I may try to sum that up in a future post.
If you are into a very satisfying read, let me know, and I will pass it on to other newsletter readers. Meanwhile, have a great weekend.
Under the newsletter's hood: Last week's newsletter was sent to 2,529 subscribers and had a 24.2 percent open rate; 2 persons unsubscribed.
---
Important: Remember to open the images or click on one of the links so that my email service will record your engagement, and you will stay active on the list. Thanks.
---
Mary Mapes Dodge and her extraordinary editorship of St. Nicholas magazine (part 2)
The publishers of The Century Magazine, in 1872, had given Mary Mapes Dodge a golden opportunity — a "blank check," as we would say today. She was determined to make the most of it.
They wanted her to create a magazine for children, and they were convinced that Dodge was the right person for the job. She had been the home and juvenile editor of Hearth and Home magazine, and during her tenure there, the publication's circulation had grown, and the department she edited had contained some impressive new features.
In addition, Dodge had written a best-selling novel for children, Hans Brinker or the Silver Skates — a novel that would eventually become a classic of children's literature — and her first book of short stories for children, The Irvington Stories, had been so popular that her publishers had asked for another one.
When the offer first came from the publishers, however, Dodge hesitated. She had already turned down a similar offer from a different source. Plus, she had wanted to concentrate on her own writing.
But one of her sons was in college and had worked himself into a state of exhaustion. He needed a break. And Dodge had always wanted to tour Europe. Taking him there would accomplish two purposes.
The publishers told her she could start in the spring but wouldn't have to have the first edition out until early the next year. That would give her time to travel, develop an overall plan for the magazine, and put together the first number. It all made sense, so she accepted.
It was a good investment for all concerned.
Dodge got her time and her travel, and Scribner's (the publisher) got an editor who was creative and innovative and whose work defined children's publications for generations.
Dodge had learned that young people needed to be respected as people. She was determined to infuse that idea into her magazine. She wanted to avoid didacticism — that is, anything that might be considered "preachy" or "teachy". Her magazine would be something that her young readers could enjoy and, eventually, participate in.
"In fact, it needs to be stronger, truer, bolder, more uncompromising than the other (magazines)," she wrote. "Most children…attend school. Their heads are strained and taxed with the day's lessons. They do not want to be bothered nor amused nor petted. They just want to have their own way over their own magazine."
Dodge returned from her European travels with a plan, a set of ideas, and a renewed enthusiasm about what she was about to undertake. The first issue of St. Nicholas: Scribner's Illustrated Magazine for Girls and Boys appeared in November 1873. She had overseen every part of the publication including choosing the name. For the next eight years, until 1881, Dodge would take meticulous care of every part of St. Nicholas.
That would include
— beautiful illustrations and cleanly printed pages that showed respect for juvenile readers
— innovative features that not only entertained but challenged young people; for example, the illustration here is a primal acrostic (see below).
— writing of the highest quality from some of the nation's best and well-known authors
Writing included works from Mark Twain, Frances Hodgson Burnett, Louisa May Alcott, and many others. Twain's Tom Sawyer Abroad and Burnett's Little Lord Fauntleroy, and Alcott's Eight Cousins all appeared as serializations in St. Nicholas. American readers got their first look at Rudyard Kipling's Jungle Book stories on the pages of St. Nicholas. These authors contributed to the magazine often because of a personal relationship with Dodge and because of their confidence in her editorship.
The magazine grew from 48 to 96 pages and had a circulation of 70,000 subscribers.
In 1881, the magazine changed publishers. Also in that year, Dodge suffered the death of her older son, Harry. Dodge turned over the day-to-day editorial responsibility to William Fayal Clarke, but she remained active with the publication until her death in 1905.
Illustration: In this 1873 published primal acrostic the words are pictured instead of described. When the seven objects have been rightly guessed and written one below another, the initial letters will spell the surname of a famous man (Jackson)
Mary Mapes Dodge, the Silver Skates, and St. Nicholas magazine (part 1)
Next week: The writing of Hans Brinker and more about Mary Mapes Dodge as author (part 3)
Two podcast recommendations: Hometown: A Killing; and Blindspot: The Road to 9/11
Hometown: A Killing
True crime podcasts fascinate me for a number of reasons. One is that they often are produced with the kind of in-depth reporting that takes time and effort and careful, considered analysis.
That is the case with this BBC-produced, six-part podcast, Hometown. This is a surprising story about the death of a man in the hometown of a reporter — a death whose story eventually engulfs the reporter himself.
Award-winning journalist Mobeen Azhar moves back to his hometown of Huddersfield to cover the death of Mohammed Yassar Yaqub but realises that there is a much bigger story in town. Source: BBC Sounds – Hometown: A Killing, Welcome to Hometown: A Killing
Blindspot: The Road to 9/11
The century was barely a year and a half old when "the crime of the century" occurred. That, of course, was 9/11, whose anniversary we have just observed. The events of September 11, 2001, changed much about America and the world. To most Americans, they came out of the blue — no warning, just a "surprise" attack.
The producers of the Blindspot podcast take issue with that characterization. That day actually began with events that occurred in the 1980s. In their words:
While the devastating images of the 9/11 attacks are seared into our national collective memory, most of the events that led up to that day took place out of public view. Over eight episodes, Blindspot: The Road to 9/11, brings to light the decade-long "shadow struggle" that preceded the attacks.

Hosted by WNYC reporter Jim O'Grady and based on HISTORY's television documentary Road to 9/11 (produced by Left/Right), this podcast series draws on interviews with more than 60 people — including FBI agents, high-level bureaucrats, journalists, experts, and people who knew the terrorists personally — and weaves them together with original reporting to create a gripping, serialized narrative audio experience.
https://www.wnycstudios.org/podcasts/blindspot-roa…
Josephine Tey and her masterpiece of paranoia in postwar England
Americans like me who watch a lot of British-produced television — from Upstairs, Downstairs to Downton Abbey to Belgravia and many more besides — are often impressed, if not horrified, by the number of servants required to help the British upper-classes get through the day.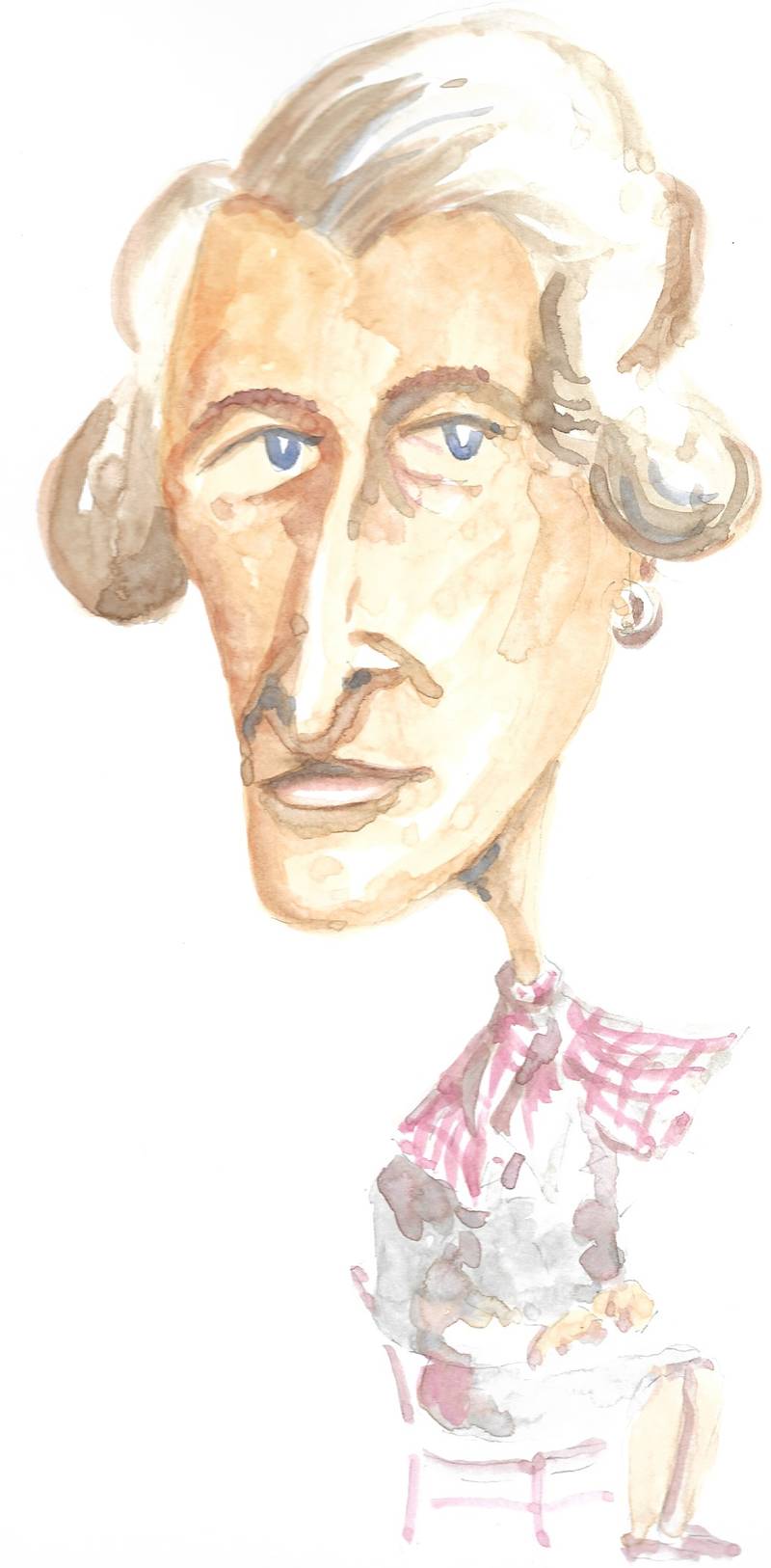 Butlers, cooks, scullery maids, chambermaids, lady's maids, footmen — the list of job titles alone would weary any government bureaucrat. They are constantly cleaning, polishing, measuring, accounting, dusting, folding, ironing, and the like, all the while exchanging gossip and discrete knowing looks while their "betters" glide through their lives.
We Americans tend to dismiss all this as an eccentric part of British life, but the Brits, once upon a time, took it pretty seriously.
So seriously, in fact, that one of the leading lights of the golden age of detective fiction, Josephine Tey (the nom de plume for Elizabeth MacKintosh), constructed one of her best novels around the idea of someone else doing the cleaning and cooking.
Tey lived a tragically short life; she died of cancer at the age of 55 in 1952. She had written numerous mystery novels and plays and is often counted among the best of those who practiced that kind of fiction.
One of her best mysteries, The Franchise, has been republished by The Folio Society, and Lady Antonia Fraser has written the introduction, an excerpt of which you can read on CrimeReads.com. It includes this bit:
At one level, then, The Franchise Affair is a compelling story, and I have always found it impossible to stop reading it, once I start, despite knowing in advance the trick of it all. But it has another fascinating aspect which Josephine Tey could hardly have suspected. The Franchise Affair has become a wonderfully evocative period piece, including the supposed raison d'être of the plot. Why would the respectable if isolated Sharpes commit such an extraordinarily desperate act? It is the alleged explanation which is so interesting: they were indeed desperate—desperate for domestic help. Source: How Josephine Tey Crafted a Masterpiece of Paranoia in Postwar England | CrimeReads
If you are a fan of the golden age genré and have never tried Josephine Tey, her book on domestic help might be a good place to start.
Mosley wins distinguished contribution medal from the National Book Foundation
Noted: this from the Washington Post:
Walter Mosley has been named winner of the 2020 Medal for Distinguished Contribution to American Letters from the National Book Foundation. He is the first Black man to win the foundation's $10,000 lifetime achievement award, which was first awarded in 1988. The author of more than 60 books, Mosley is best known for his mysteries featuring detective Easy Rawlins. Our reviewer called his most recent novel, "Trouble Is What I Do," "an absorbing noir beauty of a tale" (review). "The Awkward Black Man," a collection of 17 short stories by Mosley, will be released next week.
Source: Book Club: Bob Woodward's 'Rage' provokes anger, and Walter Mosley wins lifetime achievement award – jgstovall@gmail.com – Gmail
Vic C.: George Santayana indeed said it best, and, I like you, worry about the future. Many years ago (when I could still stand and try to educate others), I used to teach people who were learning how to use Microsoft Office, in particular, Word and Excel. As an exercise, I would ask them to enter the first couple of words of the Declaration of Independence.
It came as a shock to me to find that they did not know them… neither the youngsters (in their 20's) or the grown-ups who were of parental age. They also didn't know the beginning of Gettysburg address, let alone the Preamble to the Constitution. Even if I don't remember them so well (now that my mind has decided that I'm on my own), they are still easily recognizable and, with a little encouragement, I can relate the circumstances under which they were developed. OK; I understand that many of the things we were taught have put on a fierce diet. I remember all to well voicing my frustration: "For pity's sake, what ARE they teaching these days?"
I can but imagine how frustrating it must be for you. The phrase in Gray's ode that "ignorance is bliss" truly makes me question the priorities of our educational systems.
Vince V.: My daughter was working in Manhattan on 9/11 and normally commuted through the Twin Towers around 9 am from her apt. in Jersey City. Unbeknownst to us, she went in at 7:30 am that day for a presentation. Even though I was in Indiana, I lived through the horror of that day.
Bonita B.: What I always remember about 9/11 is watching the coverage all evening of people walking out of Manhattan across the bridges or taking ferries to get out. I can't believe it's been 19 years already. God, please forgive our country for forgetting you and bless us again.
As for forgiveness, Jesus taught that if we want to be forgiven, then we must forgive. That doesn't make it easy, and I struggle with it too. But I try to remember that I need it as much as I need to give it.
I enjoy your newsletters. Thank you for taking the time to make them relevant.
Kitty G.: I enjoyed Hans Brinker as a child so enjoyed learning about the author. I also enjoyed Robert Louis Stevenson's works. Bend of the River is lovely. Thank you. Stay well and stay blessed.
Bill G.: After reading your first of three articles on Hans Brinker, I went to the Gutenberg Project and downloaded the Kindle version of HANS BRINKER AND HIS MAGIC SKATES. I have to admit that, as a youth, I never read this story. Now, at age 70, I can enjoy returning to my youth to enjoy it. Although I am still early in the book, I am impressed how the author occasionally jumps out of the narration to speak directly to the reader. It makes the reader feel less like an eavesdropper on the narrator and more like an active participant in the telling of the story.
Thank you for the suggestion. I look forward to the next two articles.
Patriotism is proud of a country's virtues and eager to correct its deficiencies; it also acknowledges the legitimate patriotism of other countries, with their own specific virtues. The pride of nationalism, however, trumpets its country's virtues and denies its deficiencies, while it is contemptuous toward the virtues of other countries. It wants to be, and proclaims itself to be, "the greatest", but greatness is not required of a country; only goodness is. Sydney J. Harris, journalist and author (1917-1986)
Helping those in need
Fires in California, hurricanes on the Atlantic Coast, tornados in Tennessee, and now coronavirus — disasters occur everywhere. They have spread untold misery and disruption. The people affected by them need our help.
It's not complicated. Things happen to people, and we should be ready to do all the good we can in all of the ways we can. (Some will recognize that I am paraphrasing John Wesley here).
When is the last time you gave to your favorite charity? The United Methodist Committee on Relief (UMCOR.org) is my favorite charity. Please make a contribution to this one or to yours.
Keep reading, keep writing (especially to me), and have a great weekend.
Jim
Jim Stovall
www.jprof.com
You can connect with Jim on Facebook, Twitter, Linkedin, and BookBub.
His Amazon author page is where you can find more information about his books.
Last week's newsletter: Mary Mapes Dodge, Robert Louis Stevenson, and thoughts on forgiveness: newsletter, September 11, 2020

---
Maryville 1920: exceptional local history
Every Sunday in 1920 and for decades previously, Second Presbyterian Church in Maryville, Tennessee, gathered together African-American citizens from businessmen to laborers, housewives to teachers. It was one of two Black congregations in this small East Tennessee community, and its basement housed something commonly known as the city's "colored library."
Today there is almost no trace of Second Presbyterian Church. The building is gone, as are most of its records. But my friend Brennan LeQuire has dug deep and come up with information about this long-lost part of the community. What she found — and much more — is in Maryville 1920: From Pistol Creek to the Palace Theater, which was published on Amazon this past weekend.
I helped edit the book and contributed several original pen and ink drawings, including the one above: "Sunday at Second Presbyterian." Her book is a sterling piece of local history and a model of good research and interesting stories. I urge you to take a look.
✕
Get a FREE copy of Kill the Quarterback
Get a free digital copy of Jim Stovall's mystery novel, Kill the Quarterback. You will also get Jim's newsletter and advanced notice of publications, free downloads and a variety of information about what he is working on. Jim likes to stay in touch, so sign up today.