This newsletter was sent to everyone on Jim's email list (4,151) on Friday, March 2, 2018.
Hi,
We left February behind this week and are headed for spring. My reading and browsing have ranged far and wide, so there is a lot to share. Thanks to all who have written to say they enjoy the newsletter and look forward to getting it each week. I appreciate that more than I can say, and I am always delighted to hear from you.
We welcome about 500 or so new readers this week. I hope you newbies will stick around and maybe join in the conversation.
Important: The newsletter usually includes this:
Viewing tip: Click the display images link above if you haven't done so already.
But that, I am told, has confused some folks, so here's the point: Make sure that the images in the newsletter are displayed. Some browsers and email programs will display them automatically. For others, you must click on a link to make that happen. However it's done, please make sure that happens. That's how we know that you have opened the newsletter, and that's important. Thanks.
What did Shakespeare look like?
The simple answer is: We don't know, exactly.
But, of course, it's more complicated than that. William Shakespeare was born in April 1564; we don't know the exact date, but we celebrate his birthday on April 26. He died in 1616 at the age of 52. During his lifetime, he achieved some fame and fortune, and it is quite likely that a gentleman of his standing would have commissioned a portrait of himself. If he did, that portrait was not mentioned in his will or by any of his family members and is lost to us today.
B
ut we have an idea of his appearance from two sources. One is a half-length statue commissioned by his family and placed in Holy Trinity Church in Stratford-on-Avon, Shakespeare's hometown, in 1622. The other is an engraving that appeared in the frontispiece of the first published collection of his plays, The First Folio, pirnted in 1622 and published a year later. Both of these would have been seen by people who knew what Shakespeare looked like.
During the next 400 years, six portraits have made some serious claim to represent Shakespeare's likeness. One, the Chandos portrait (right), is accepted by many but not all scholars as close to genuine. The others have had adherents but are generally dismissed by today's scholars.
On JPROF.com this week, I have written a piece on what we know about Shakespeare's appearance and a little about each of the portraits that have made the claim to be genuine. And, just to make life interesting for myself, I produced my own watercolor of Shakespeare. Check it out at the bottom of this newsletter.
Finally, last week I asked if you had a favorite word or phrase that Shakespeare first used or coined. A couple of your chimed in:
Peggy G.: Bravo and Huzzah ( spelling ) So, "Out damned spot" is my favorite Shakespeare quote ( insert your dogs name I place of spot )
And from LuAnn R, check out the Best Quote of the Week — a few Shakespearean lines — below.
The first Roosevelt America heard after Pearl Harbor
All during the day on Sunday, December 7, 1941 — the day the Japanese attacked Pearl Harbor — no serious consideration was given to having the president speak to the nation via radio. Franklin Roosevelt spent the afternoon and evening meeting with government and military officials and working on his address to Congress, a request for a declaration of war that would be delivered the next day.
Across the hall from the Oval Office, Eleanor Roosevelt was preparing to go on the air. She had a regularly scheduled radio program on Sunday evening, and she was rewriting the introduction to that show in light of what had happened at Pearl Harbor.
Both Eleanor and Franklin were masters of radio. Their mastery is well documented in an American Public Radio radio show titled The First Family of Radio. You can hear that show at this post on JPROF.com and find out what Eleanor Roosevelt said to America on the first day of its participation in World War II — and what she did immediately after the broadcast.
Inside the making of the greatest dictionary of the English language
When I turned 18 in 1966, just a week or so before I headed off to the University of Tennessee as a freshman journalism major, my sister gave me a copy of Webster's Seventh New Collegiate Dictionary. It was an incredibly wonderful gift that I used frequently during and after my college days. Today, a half century later, it sits on my shelf, still ready for use at a moment's notice.
Dictionaries are marvels of any language. But English has resisted the orderly cataloguing that has been routine for many other tongues. Early lexicographers believed they could impose some necessary order on the language by setting down spellings and definitions and making them permanent. But the language quickly showed them who was boss.
Samuel Johnson (right) recognized this inability to tame the language in the preface to his great dictionary (1755) when he wrote: "We laugh at the elixir that promises to prolong life to a thousand years; and with equal justice may the lexicographer be derided, who being able to produce no example of a nation that has preserved their words and phrases from mutability, shall imagine that his dictionary can embalm his language, and secure it from corruption and decay." More about Samuel Johnson here on JPROF.com.
The Guardian of London newspaper has a "long read" look at the history of dictionaries in English and the efforts of the editors of the Oxford English Dictionary to keep up with the language in this digital age. Highly recommended.
Giveaways and Amazon gift card winner
Art of the Arcane: Ides of March Mystery, Thriller, and Crime Giveaway. Once again, I have teamed up with a number of excellent writers to put together a truly fine selection of books to give away to our email lists and newsletter readers. This one has some great titles in it (including, of course, Kill the Quarterback), and you have an excellent chance of finding a great weekend read. Head on over there right away and see what's available:https://artofthearcane.com/march-mystery-giveaway/…
The Prolific Reader. Kill the Quarterback is listed there along with some other great mysteries. https://theprolificreader.com/mystery/
Addictive Suspense and Thrillers Giveaway. This giveaway, which includes Kill the Quarterback, is a carefully compiled selection of high-octane, fast-paced mystery-suspense-thrillers, full of action, suspense and drama from debut to bestselling authors. Some of the books are already available while others are coming soon. Take a moment to check them out and claim any that intrigue you for absolutely free.
A name for this newsletter?
For a couple of weeks now I have been asking about a name for this newsletter, and many of you have responded. Last week I proposed The Hot Stove League for consideration. Here are some of the responses to that:
Peggy G.: As to the name for your newsletter… how about the "Pot-bellied Stove League" I live on the West coast so there are more pot-bellies sitting around a barbecue, the league infers that you ( not you,you ) but, us are not alone.
Fred F.: How about "A Day on the Porch"? We used to gather on the back porch in the shade and talk about everything that happened that day. That's when I had a family gathered around me and had fun doing everything together. Perhaps not what you were looking for, but that's what we called it then.
Robin K.: Name for the newsletter popped into my head when I saw this subject in my inbox – sorry, I have a rather irreverent sense of humor – "Jim's Jabberings." Or Jabbering?? Mostly tongue in cheek, but I do like the alliteration!
Joan H.: Just read the latest newsletter and wanted to let you know I like The Hot Stove League. Of course I also like Jim's Jottings.
W.: I HATE HATE HATE HATE ….. that name. Hot Stove sounds like a romance title. I am not creative but something like The Prof's thoughts
Angie L.: After reading the newsletter today, I thought of another possible name." Inside the Stove"
Cynthia G.: I think you're on the right track with The Hot Stove League, because it includes your readers.
Janet K.: I like the Toasty Stove. Hot Stove is a show on MLB Network.
Sapphire L.: I think that I really like "The Hot Stove League". It really is a name that stands out from the crowd and is unique. You should stick with that name, if you want.
Debie C.: I really like The Hot Stove League.
Erin S.: The Professor's Prose heehee
There's no consensus yet, but the tide of opinion seems generally toward The Hot Stove League. I'm leaning that way myself. If there are other opinions out there, I would love to hear them.
Vietnam, 1968: The Walter Cronkite broadcast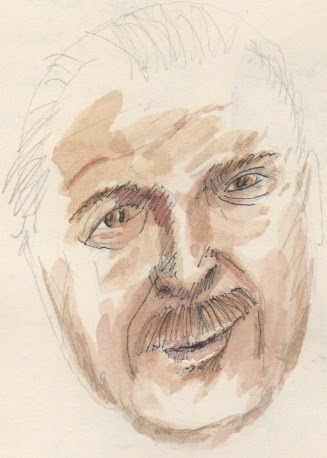 One of the seminal events in America's long involvement in Vietnam occurred 50 years ago this past week. CBS newscaster Walter Cronkite — often called "the most trusted man in America" — narrated a prime-time documentary that called into question the American government's rosy predictions about the war's progress. Cronkite did not come out against the war. Rather, he said:
"To say that we are closer to victory today is to believe, in the face of the evidence, the optimists who have been wrong in the past. To suggest we are on the edge of defeat is to yield to unreasonable pessimism. To say that were are mired in stalemate seems the only realistic, yet unsatisfactory, conclusion."

Even this mild statement was a stunning blow to the story that the administration of Lyndon Johnson had been trying to sell to the public. Author Mark Bowden, writing for the New York Times, has an excellent article about Cronkite's broadcast and its effects on the events that followed.
Finally . . .
This week's watercolor: Mr. Shakespeare
I have done a good bit of reading this week about what we know concerning the appearance of William Shakespeare. I decided to weigh in with my own contribution. I have not been taken with the portraits that I have seen as I think they lack character and personality. So, the watercolor painting above is what I think.
Best quote of the week (contributed by reader LuAnn R.):
Sleep that knits up the raveled sleeve of care,
The death of each day's life, sore labor's bath,
Balm of hurt minds, great nature's second course,
Chief nourisher in life's feast.
William Shakespeare, philosopher and writer (1563-1616)
Do not forget the victims of Hurricanes Harvey, Irma, Maria, and Nate. Add to these those devastated by the California wildfires — and now floods. These and many other disasters mean that people need our help. The United Methodist Committee on Relief (UMCOR.org) is my favorite charity. Please make a contribution to yours.
Keep reading, keep writing (especially to me), and have a great weekend.
Jim
Jim Stovall
www.jprof.com
You can connect with Jim on Facebook, Twitter, Linkedin,and BookBub.
His Amazon author page is where you can find more information about his books.
Last week's newsletter: A name for this newsletter; more on Shakespeare; the lost eloquence of the sports page
✕
Get a FREE copy of Kill the Quarterback
Get a free digital copy of Jim Stovall's mystery novel, Kill the Quarterback. You will also get Jim's newsletter and advanced notice of publications, free downloads and a variety of information about what he is working on. Jim likes to stay in touch, so sign up today.
Tags: Chandos portrait., Dec. 7 1941, Eleanor Roosevelt, First Family of Radio, Franklin Roosevelt, Hot Stove League, MacBeth, Mark Bowden, New York Times, portraits of Shakespeare, radio, Samuel Johnson, The Guardian, Vietnam, Walter Cronkite, watercolor, Wesbster's Seventh New Collegiate Dictionary, William Shakespeare
2 comments on "
Shakespeare's appearance, Eleanor's mastery, and Cronkite's broadcast – plus a new book giveaway: newsletter, March 2, 2018

"